Death of Mr Reginald Stanley J.P
Saturday
18th July 1914 7:30pm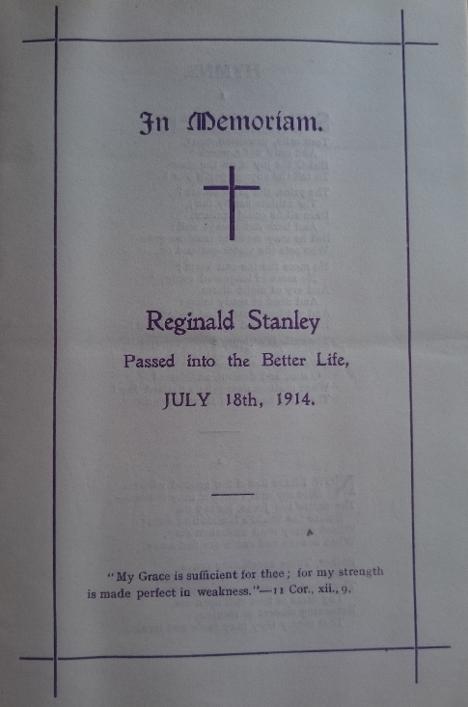 A very plain and understated Order of Service from the Funeral of Reginald.
With thanks to a family member. RS87
This day had been coming for some time and didn't come as a shock to those close to the family. The stroke he suffered years earlier had seen Reginald lose use of one side of his body, forcing him to step down from his business and town duties, eventually moving to Bexhill on Sea,
seeing out the last few years of his life.
The Funeral
Many of the towns important faces were in attendance. Mayor W T Bates cancelled Wednesday's Council meeting to be at the Wesley Church in Abbey Street. They payed their earnest and last tokens of respect which were due to Mr Stanley. To set the scene, the pulpit was draped in purple and relieved by Lilies and Marguerites, scarcely room was left to accommodate another person. The service was full choral and the stalls were well filled. Special 'In Memoriam' hymn sheets were also provided. Luckily I have been able to see these order of services see above and below.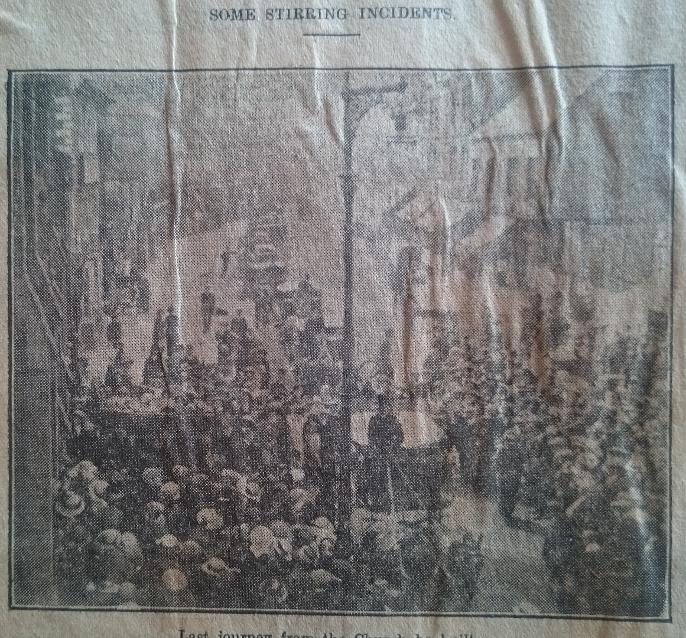 A news clipping of the funeral cart arriving at the Wesley Chapel in Abbey Street.
Not a great copy, taken from the scrapbook of a family member. RS91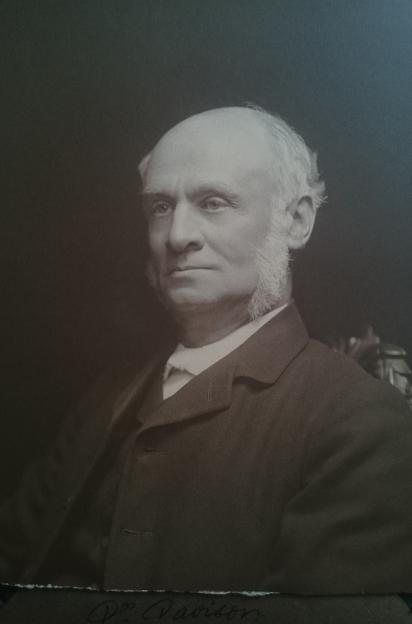 As the coffin then left the church, the organist played Beethoven's Funeral March. The coffin was making its way to its final resting place in Oaston Road Cemetery.
The choir rendered the anthem 'Rock of Ages' (above) as Rev George Graham assisted by Dr Davison (Reginald's Brother in law) a Wesleyan Minister took up position at the Alter. After the hymn and a short reading from the New Testament, Dr Davison addressed those present with a touching speech.
'We are meeting here under the shadow of a great loss. but in the light of truth and Christianity shadows had vanished'
He continued to say. 'Coming to Nuneaton he was soon to the front in beneficent works, and assisted the Methodist cause at a time when it was of small account. The death of his wife was the greatest blow which befell Mr Stanley and when some years ago he was struck down the man could not bring to fruition the many projects he had on hand. Although a man of such courage and great energy he came very patient and bore his affliction without murmuring. His end was very peaceful, he always having diligently served his God and walked humbly with his maker'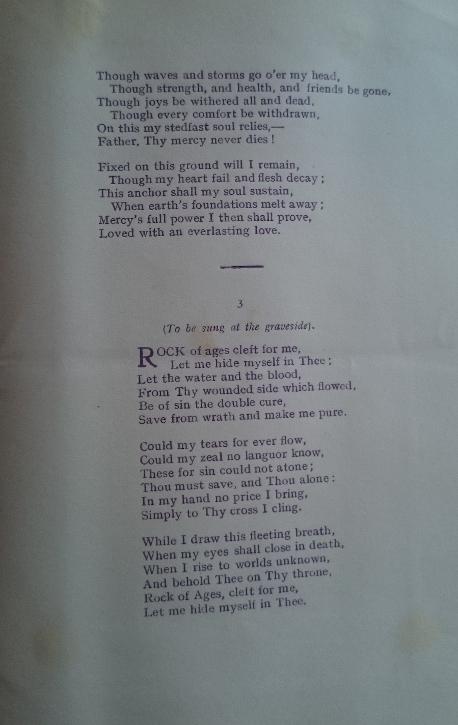 'Rock of Ages' was Reginald's favourite hymn and can stir up emotions. RS88
The Procession
The procession was headed by the Mayor W T Bates (below left) and the Town Clerk Mr F S Clay (below right), followed by councilors and a great number of employees, with the hearse close behind. The three funeral coaches supplied by local undertakers Messrs Smith Brothers carried Reginald's brother, sister's, Annette and Reginald Broadbent, nieces and nephews. The various businesses that Reginald had were represented. Stanley Bros, Nuneaton Engineering, Charity Colliery, Nuneaton Colliery and the Wesley Church officials all turned up to pay their respects.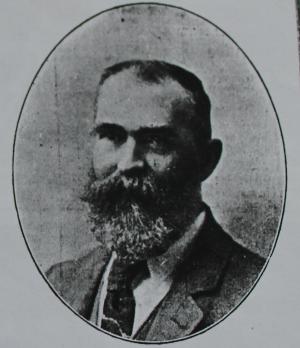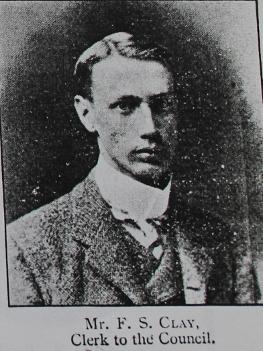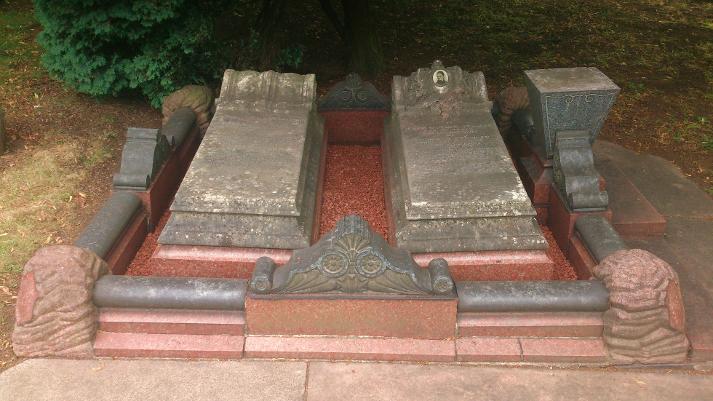 At The Graveside
The procession slowly made its way to Oaston Road Cemetery, where his tomb was waiting along side that of his wife. The Superintendent of Police was on hand to supervise the 1,500 strong crowd who had gathered to pay their last respects to one of Nuneaton's foremost citizens. The committal service was performed and the familiar strains of 'Rock of Ages' rang out around the graveside. Slowly the crowd was allowed to pass the grave and take a farewell glance at the coffin. The wreath's and floral tributes were vast and from close friends and relatives and some read as follow's
'To my dear brother' - Mrs S J Broadbent.
'In everlasting memory of dear Uncle Reginald' - Mr and Mrs F.C Swallow.
'In ever loving memory of 14 years constant companionship' - Annette (an anchor composed of heather, ling and lilies).
'In loving memory of a good and kind master' Mr and Mrs Albert West.
'From one who loved him dearly and who will miss his daily ministrations and happy companionship' - Winnie.
What an amazing scene at Oaston Road. I doubt the cemetery has seen such a mass of people before. This shows how much respect and admiration the town folk had for this well respected man.
Mr Reginald Stanley, you gave Nuneaton your heart and soul, but more importantly some lasting memories.
THANK YOU.