Reginald and Dr Barnardo's Work
2nd January 1896
Thursday 2nd January 1896, by all accounts was a cold winters evening at the Drill Hall. Mr Reginald Stanley was presiding over the evenings affair. A lecture on the outstanding work of Dr Barnardo among the waifs and strays of this land.
Mr Stanley stood to open the proceedings and was cordially received by the large audience. Once they had settled Mr Stanley went on to address the appreciative crowd. Rev R Chadwick, Mr E Melly, Mr H Slingsby and Mr E Brown couldn't make the event and sent their apologies with covering letters. Reginald continued saying that he was very happy to promote the interesting work that Dr Barnardo was carrying out and the fact that at the present time some 5000 children were in his homes being shown the great importance of work, rather than being trained in vice and led into lives of misery, that they no doubt would have ended up in.
Dr Barnardo also instilled discipline along with being trained and instructed well in important life issues, but above all taught the Christian Doctrine. Reginald finished with an important note, that they should not forget these boys and girls would become the men and women of our future generations effecting our National history and will benefit our nation for centuries to come (applause).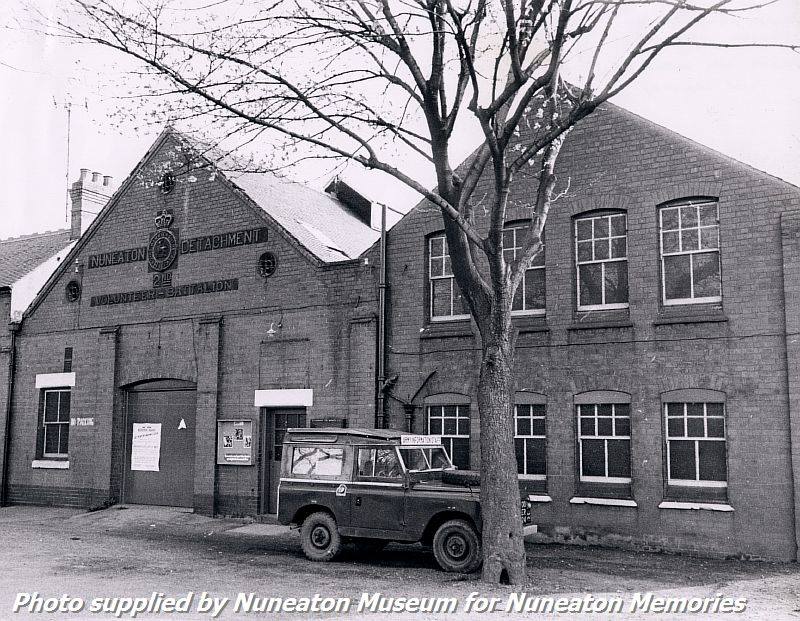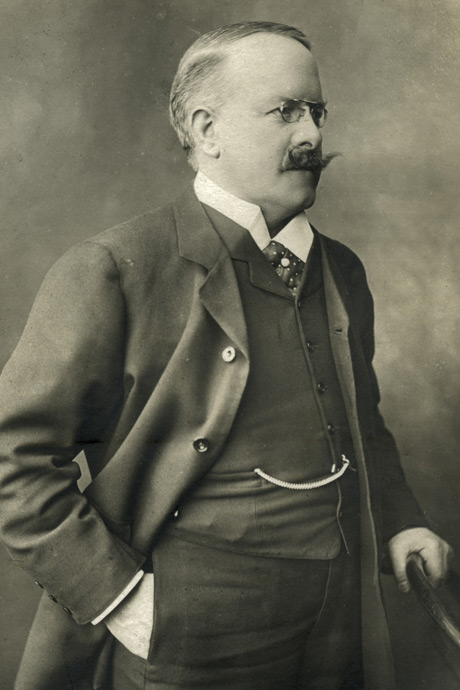 Mr Stanley then introduced Mr Rainer a former resident and journalist of Nuneaton, who now assisted Dr Barnardo in his work. he opened with an interesting summary of Dr Barnardo's life upto now.
Some of the points made by Mr Rainer included -
Dr Barnardo isn't actually a Doctor, he was a young medical student when he saw the under-privileged boys of London's Streets, and gave up his studies around 1866 to help.
He opened a small home in Stepney Causeway and rapidly grew a family of poor little waifs, rescued by his own personal exertions.
Over 28,000 Children had been rescued and assisted to become respectable citizens.
Several Children had gone onto respectable occupations including Solicitors, Doctors, Clergymen and Musicians.
£140 was needed per day to supply just food for the Children, Teachers and Trainers alone.
Annual cost of a child's upkeep/maintenance was £16
Mr Rainer also mentions that the kids were also sent to Canada and the older ones went to work on a Industrial Farm in Manitoba, at a cost of £10/£12.

In todays world this sounds such a harsh thing to do, however Child emigration had been happening from the 17th Century and you need to understand the positions the children had come from, to see this was a better option than what they had been in prior to Dr Barnardo's enterprise. (I'm finding it hard to put my own view on this to one side)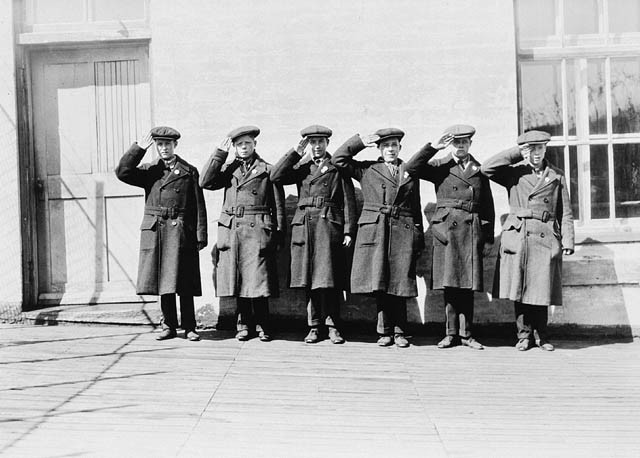 Right - A Dr Barnardo Child working the field at the Industrial Farm in Manitoba. c.1900's
Photo credit - Library & Archive Canada
Above - A group of Boys from one of Dr Barnardo's home in London, arrived in Marchmont Home in Canada 1922.
Image Source - Library & Archives Canada.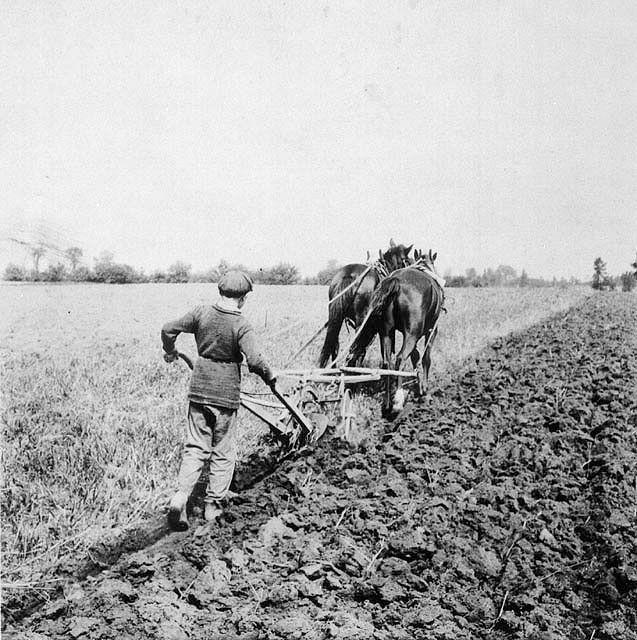 Mr Rainer finished his presentation with details of the rescue work in which he had personally been engaged in since leaving Nuneaton three and a half years ago. Mr J White helped with a display using his powerful lanterns. They showed portraits of children on entering the home and as they left for either Canada or jobs in the community.