Arthur Houghton Rogers - Reginald Stanley - Johnson Fielding Johnson
Henry Murray - John Barnsley
Directors in 1908.
Arthur was born 27th February 1853 in Barwell, into a working class family. They lived in Mill View, Hinckley during his early years. His father Thomas was a stocking maker, a trade well known in the area. Maria, his mother was a seamstress. They were known to work 16 hours a day for little money, making garments for shop owners, who would more than likely find fault in their work, withholding payment.
The family lost Thomas to illness, so Maria and her son headed to Leicester and 10 Swaffham Street (right). When Arthur was eighteen he was working as a clerk on the railways, but his true passion was the church. He was a devoted Methodist and their faith must have helped the family through the rough times and I'm sure to reach the good times too.
Along with his job as a clerk , he helped out with the church as a preacher and in his twenties he was heavily involved with church life.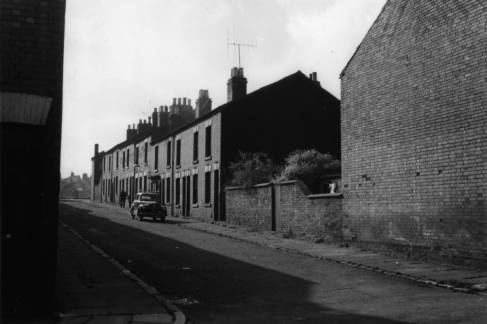 Swaffham Street home to Arthur for a short while. This street has disappeared in the name of progress. Copyright Dennis Calow
The question I can't answer is how did a boy from a poor background suddenly become a Company Director? By the age of 38 he was married and his job title in the census was a Colliery and Brickyard Manager. Did he meet Reginald at a Methodist meeting somewhere? However this happened it was a sudden and a meteoric career jump for this still young man. His importance within the company was clear to see, he comes across as a very helpful aid in bridging the gap between worker and the board. Quite a few times speaking at important company events like the
August Bank Holiday Treat
in the 1890's.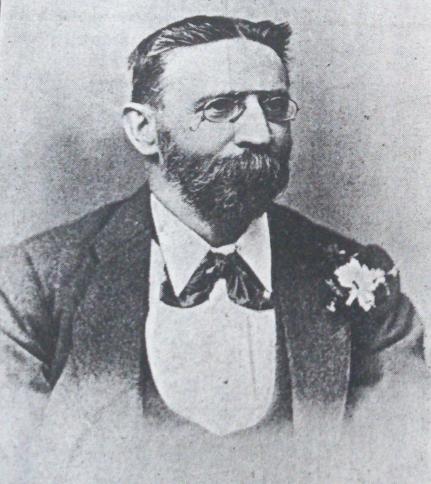 Left is a photo of Arthur, aged 49, in the 1908 Coronation booklet. He was living at 'The Poplars' a substantial house on Arbury Road, (where the current Poplars Complex is now see photo below) with views back over the Stockingford Recreational Ground. It was called the Poplars due to the house being surrounded by the Poplar Tree's. He entertained various guests at his home connected with the church, one of which was recorded in the Nuneaton Observer click here to read more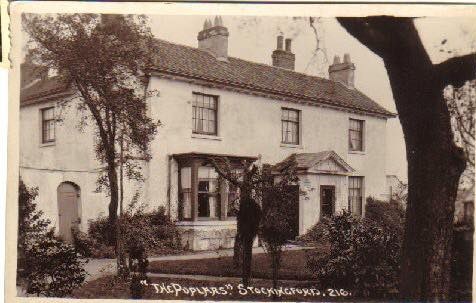 Arthur was instrumental in pushing the company forward, Reginald added Burslem and Willenhall brick works to their blossoming portfolio. Arthur agreed a contract with Reginald to purchase both sites after the company was incorporated in 1895. This had to be the pinnacle of his life, Managing Director of a successful Brick and Colliery company, a beautiful house and lovely wife with seven young children.
Then again maybe if you come from the bottom, you can keep on going.... In 1896 Arthur and family decided it was time to move one and left Nuneaton for Edgbaston, he always kept in touch with what was happening in Nuneaton. They laid memorial stones at the Baptist Church in Manor Court Road in 1898 and Whittleford Methodist Church in Stockingford 1899.
Come the turn of the century and as Reginald seemed to lose control over the new board, Arthur also took more of a step back. When Reginald was took ill in late 1909, Arthur decided his time was up and boarding a ship to Michigan,USA in 1910. His job description on the boarding details......... Methodist Preacher.
Church preaching saw him return to England and was living in Gillingham, Kent around 1918, unfortunately his son Percy Rogers had been killed in action during the war.
Brigadier General Sir John Barnsley (1858 - 1926)
Sir John Barnsley was from a Birmingham Methodist Family, born on 17th November 1858 in Edgbaston.
Stepping back a few generations we can see the family roots were well and truly set in Edgbaston. John's Grandfather, also named John was working as a carpenter in his early years. However by the 1851 census he had decided that the building industry was for him and was trading as John Barnsley & Son's Building Contractors. Birmingham benefitted from the commitment of his 140 workers in 1851, building the home of the enigmatic Mayor of Birmingham Robert Martineau (1846-47) in Edgbaston (Martineau Place in Birmingham named after the family), they also had a hand in the Council House, the City Museum and Art Gallery, the Children's Hospital and the Grand Hotel (1875).
His two son's Thomas Barnsley and Edward W Barnsley were a major part of the thriving business. John Snr passed away 17th July 1876 and just five years later Edward too, on the 1st January 1881. Leaving Thomas, Charles (Edwards eldest son) and a young twenty three year old John Jnr in charge of the company. The death's didn't seem to have an impact on the business as they went from strength to strength.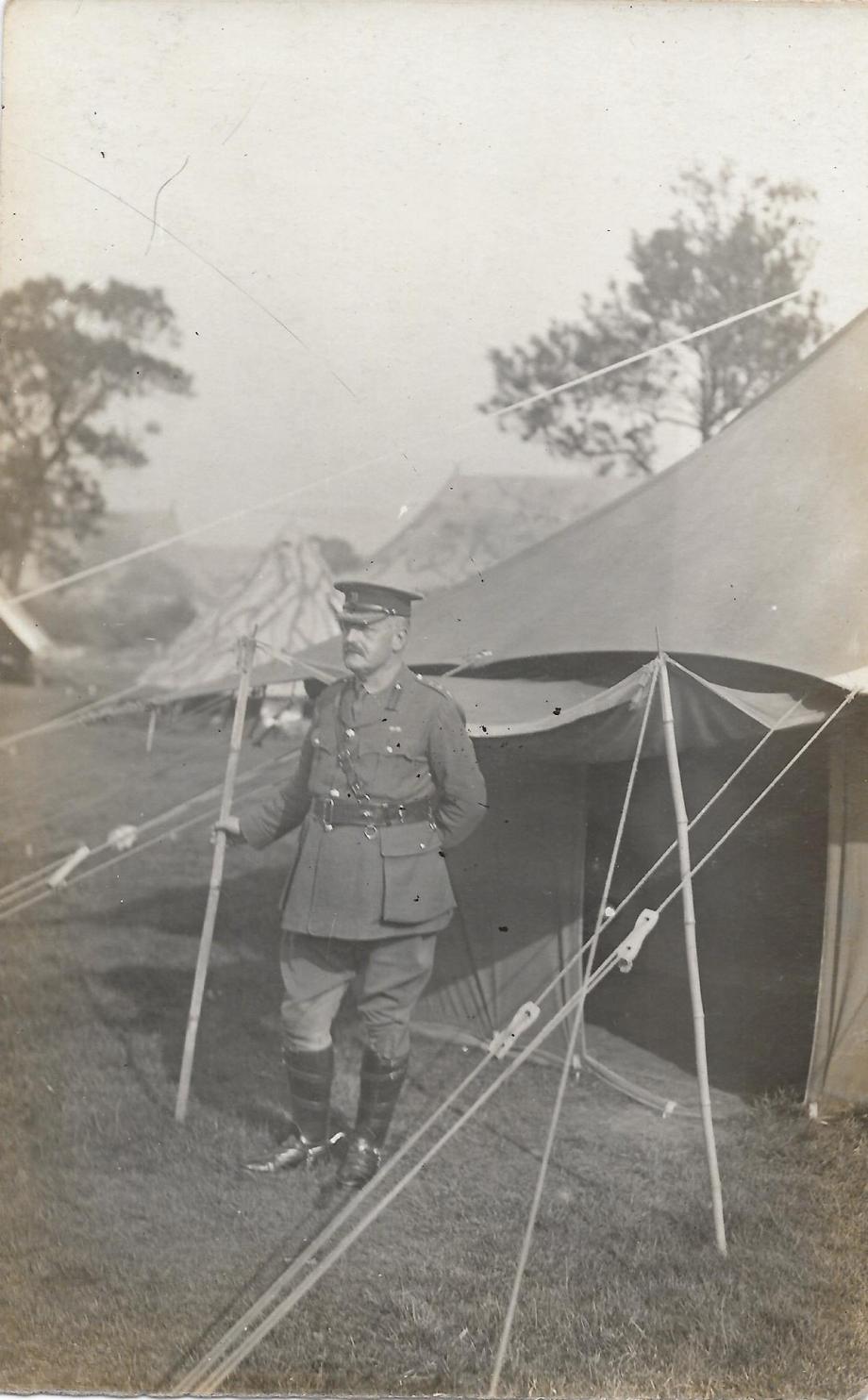 As John Barnsley & Sons entered the 20th century they were still a major builder in the city, a lot of the Victorian School where built by the company, The Erdington Library was designed by John Osbourne FRIBA, partly financed by Andrew Carnegie