The Wesley House - Coton Road (The Parade)
Another great gesture of Reginald was to build a 'show home' on Coton Road aptly named 'Wesley House' in 1886/87 . Stanley Brothers products were draped over the building and was designed again by Frederick John Yates.
The Atherstone and Nuneaton Welseyan Methodist Circuit commented on the 'grand building' in their magazine. Coton Road is one of the widest and handsomest streets in the town. The inside is light and roomy, containing three large rooms on the ground floor together with a kitchen and scullery. Four good bedrooms, a dressing room and bathroom on the second floor and four other bedrooms on the third floor.
Rev Mark Symons the current Superintendent Minister lived close to the Chapel on Abbey Street, but the house was not big enough for his family and no where near the standard of a minister of the connection. The beautiful house was presented by Reginald and a passage read that 'they owed it as a minister of all men, they must have a perfectly sanitary house, with plenty of air space, means for him better health, a brighter mental vision, a more hopeful outlook and therefore better sermons and better work'.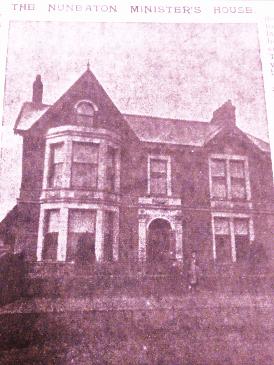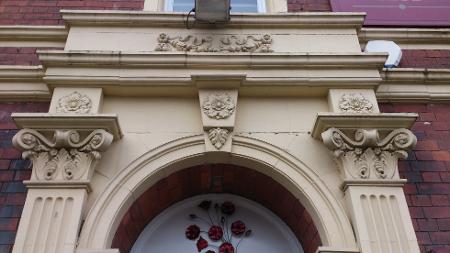 Today the house has been converted into 'The Parade' formally the Ex Servicemens Club. You can still see many of the original exterior features of this amazing home. The main entrance for instance is a fine bit of Stanley Bros work.