Jacob Stanley (1840-1920) was born in Great Torrington, Devon. His journey to Nuneaton like his brother Reginald was also eventful. Most of his early life was spent travelling around the country with his Wesleyan Minister Father Jacob Snr and family.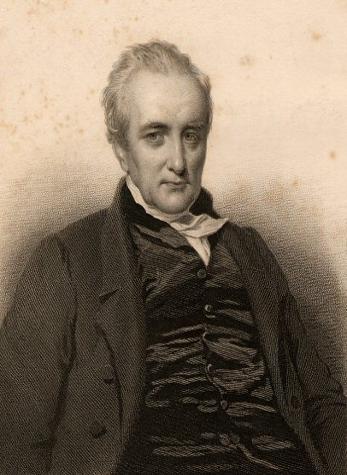 Jacob was a keen artist and enjoyed landscape views spending a lot of time painting during breaks away. (One of Jacob's paintings can still be seen in the Nuneaton Museum). He moved to Cambridge and studied at St John's College where he gained Mathematical honours in 1862. A few years later he married Harriet Mary Warren of Cambridge, in July of 1867. Jacob and Harriet had two sons and four daughters. Percival, Arthur Hugh, Winifred, Mabel, Dora and Evelyn. Percival became a principal at the London School of Choristers. Arthur Hugh joined up with his Uncle Reginald and was a design engineer at Nuneaton Engineering. He was also a chartered patent agent which would have been very useful to the family business.
Jacob made his home in Leicester close to his sister Susan and his brother in law Benjamin Broadbent. The Broadbent family were involved in the building trade and ran a timber merchant business, Benjamin's father was also trained as a surveyor and an architect. When he died in 1862, his son took over the reigns of Broadbent Ltd and attained the help of Jacob.
In the 1860's there was a big demand on housing products and one of them spotted an advert for a brickyard in nearby Nuneaton. The ambitious pair decided to buy Swan Lane Brick and Tile Yard. This turned out to be a great investments for the young entrepreneurs. By 1872, Benjamin had dissolved his side of the partnership and left Jacob and now Reginald to expand, selling all types of building products including bricks and tiles. as the company traded into the 1980's, known as Stanley Brothers. Jacob by this time had moved to Nuneaton and was residing at 4 Newdigate Square.
Jacob's role within the company was a major influence, his artistic flare must have been used to design the ornaments and all the buildings Reginald built had a very elaborate patterned designs. Jacob retired from the company in 1880, he kept a stake in the business, moved to London and lived very comfortably doing what he did best...... Art.
Later he declined the invitation to be a board member when it became a Limited Company, he didn't feel it necessary to be involved. During retirement he had lodgers at their home in Nightingale Lane, Balham, London. His love of art didn't wain and he passed on his passion to the students stopping with him.