I spent a day with relatives of Annette Mary Tirrell Stanley (July 2016), and I now feel in a better position to share her life story after reading her memoirs and talking for nearly the whole day about her life. The following is taken from her papers and its shows first hand how this remarkable lady ended up living in Nuneaton and caring for Reginald during his later years. I'll also touch on some of her later years too.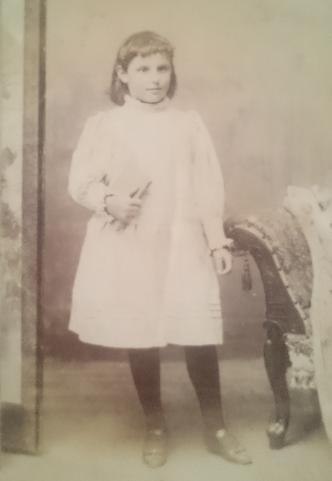 She was born in Edgbaston on the 21st March 1883 and lived with her parents Edward and Emily along with brother Hereward and sister Maragret Hurn. Edward was the brother of Jacob Stanley Snr, who was Reginald's father, to give you an idea of how they were related.
They lived a middle class life, though never having a lot of money, but both Edward and Emily were well educated. Edward was an Iron Agent and Emily a teacher, although she gave up the profession once the children arrived.
Annette was very young when her father died of a then mysterious illness, now known as encephalitis lethargia, (sleeping sickness). Emily was left to fend on her own with her children. She decided moved to Bournemouth for a while and ran a boarding house and then onto London. Annette recalled those early years and how life by the sand was so good, to then be replaced by the dark and dreary street of Richmond, it was a big shock to the young girl.
In 1891, eight year old Annette had moved once more, this time without her brother and sister, they had been sent to live with other relations. Emily had gone to live with her dying mother taking Annette along, they stayed at number thirty one Cowbit Road, Spalding.
Sadly, very soon after Emily too was taken ill and shortly after passed away, leaving Annette in a horrible position. Luckily a lifeline was given in the shape of Reginald Stanley and his wife Marie. Annette was sent to Nuneaton on the train with an Auntie and told she must be very good. Walking up to the house, (which must have been a fairy tail palace to a eight year old), a lady with rosy cheeks, dark hair and kind brown eyes met them at the door and with a pretty French voice she said 'so this is little Annette'. On those words the fear of the unknown diminished and eventually Manor Court would become her new home. Hereward and Margaret (known as Peggy) would be looked after by Reginald, though not by taking them in. He helped pay for their education and they visited for holiday's on occasions though nowhere near enough for Annette's liking.
Early childhood was spent at Manor Court alone, Imagine a child with all this lovely space to run around, horses and dogs to play with, a peacock that roamed the garden causing all sorts of mischief, you'd think it an amazing place, but she missed her brother and sister.
Having never really been schooled, apart from some home tutoring, Annette was given the opportunity of an education in South Wales, Reginald had a home based in Colwyn bay where he spent a lot of time with his frail wife. Annette would spend two years at Penrhos a Wesleyan Methodist School (below), enjoying the challenge of school life and making plenty of friends during her time there, Annette mentions this as happiest she had been for a long while.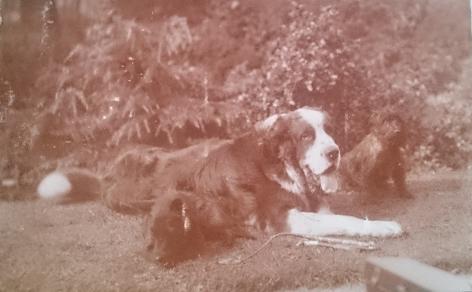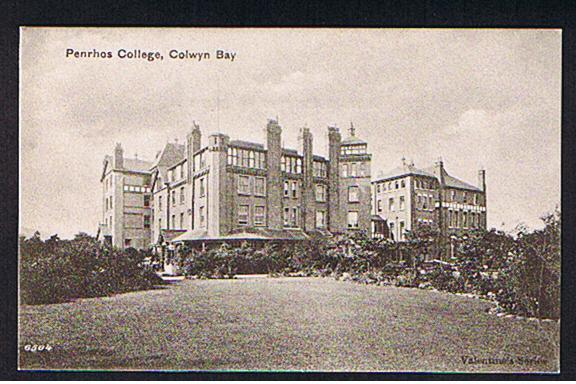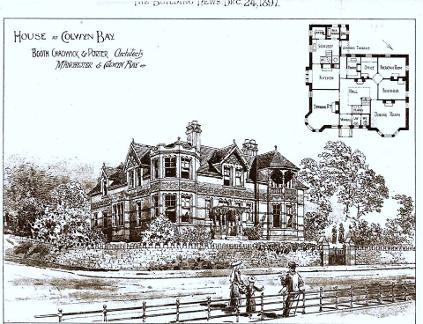 RS79 - A photo from the Building News of 1897 shows the Westbury Private Hotel.
During her early twenties Reginald's businesses were taking a bit of a hit, along with the failed mining interests in South Africa. The strain on him was effecting his health, to the point Reginald suffered a stroke and lost the use of one side of his body and it also effected his speech. Annette got some help from Jacob Stanley's daughter Winifred (Winnie) they became very close and good companions over the years, enjoying many holiday's especially to Wales and the West Country thanks to Reginald. Financially Reginald was struggling, they had to move out of Manor Court to a house on the opposite side of Manor Court Road owned by Reginald Broadbent. Annette had to deal with not just his health but his finances and the realisation that he had no money left. The pair came to an agreement that they needed to move away from Nuneaton, but where? The seaside excited Reginald, Francis Broadbent had a son, Marcus, who was at School in Bexhill and advised on looking there. The idea came up of a house that could take paying guests which meant an income. They looked around in Hastings and then Bexhill, nothing the agent showed them were worthy of an offer, until they were walking down near the sea, Annette spotted an empty house on a corner plot. It had six bedrooms with a large lounge and big bay windows all for an amazing rent of just £36 a year. This was going to be the place for them.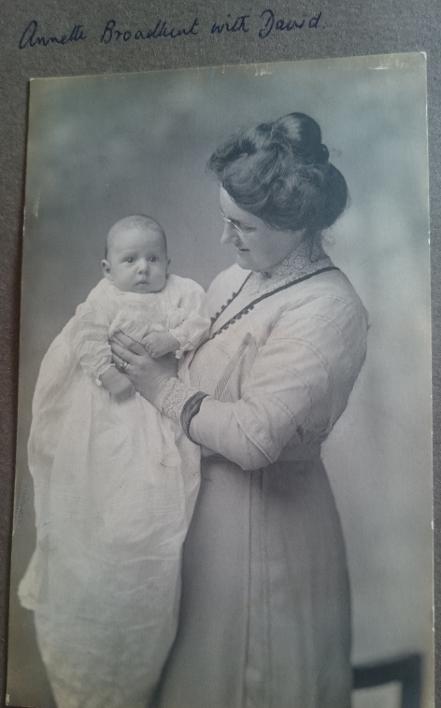 Over the next few years things were ticking along nicely they had paying guests at the house, two to three at a time, giving a steady income. One day Rex Broadbent sent a letter to them in Bexhill, his mother was ill and that he needed help, so Annette got on the train to Muswell Hill and spent the day with him helping sort out the house, she came away from that meeting with the feeling that they had something special and soon after they decided to marry, a date was set for the 30th November.
The marriage was a small affair, just a few family members attended the service. The honeymoon was spent in Paris, then a three week journey taking in Grasse, Monte Carlo and Avignon returning on Christmas Eve.
Settling into married life Annette and Rex moved after Reginald passed away. They took with them David (left), their first child. F
ollowed by Marie who they had in September of 1915 shortly before they moved. Rex had set up a doctors surgery from their home, known as Stanley Lodge. The family was complete just a few years later in 1920 when Annette gave birth to Frances.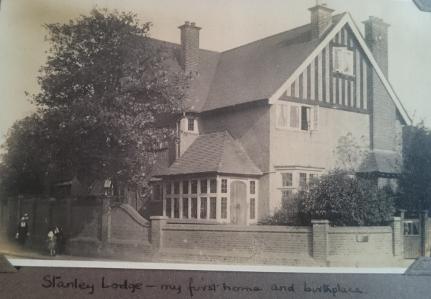 For the next ten years or so, life in the Broadbent household was as normal as could be. The first world war raged, Rex had to deal with extra patients and visitors came and went at Stanley Lodge. Until in 1926 Rex showed signs of a serious heart condition and had to move out and let the surgery to the incoming doctor. Rex and Annette decided foolishly to move to Switzerland a placed the both loved. David went off to public school at the Leys in Cambridge. Marie aged twelve was packed off to Penrhos, just as Annette had many years ago. They spent a few years enjoying the gentle life, the only problem was the area was'nt good for his health and unfortunately Rex had a heart attack and they had to return to England for the best.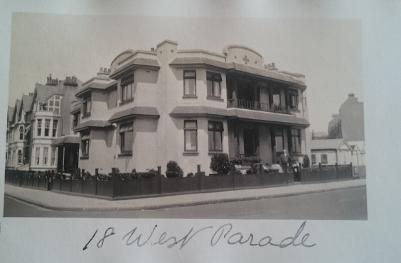 Bexhill was their destination, Winnie had taken on Reginald's home and had turned it into a nice guest house. They found a home on the sea front. It was an unusual looking house ideal again for paying guests in the future so they decided to go over their budget to secure the property at auction (see above right). The next year was spent enjoying life, Rex had no work worries and had delight in spending time with the girls.
Early in Novemeber 1928, Rex and Annette went to Cambridge to visit David, he was involved in the annual 'Sixth Former Speech Day'. and was so pleased to see them both. They were stopping in the leafy Garden House Hotel close by, on returning to the hotel they sat down to tea in the drawing room. After a short while, Rex suddenly got up and went out onto the veranda, David spotted him and called out for help, he had collapsed. Annette rushed to be by his side, for a few moments they were alone, he opened his eyes and uttered a few word. He had a glad smile on his face and a look of joy, and with that his eyes closed and was gone.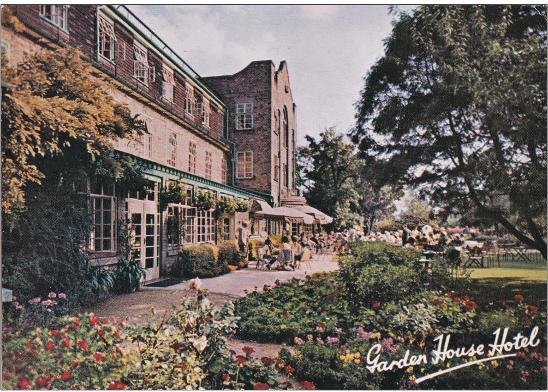 Annette set her sights firmly on her children, she had an 15, 13 and 8 year old that needed her undivided attention, and that's what she did. During her latter life Annette was very rarely alone, people came and went, she had foreign guests at 'Fort Stanley' eventually it was split into flats. The children went their own paths, David traveled the world with his job. Frances was involved in the medical profession and Marie worked with women and children during the war, a very rewarding job.