Reginald's Native Indian Coat
I've set the Reginald page up so I can highlight some of the things personal to him and to kick things off I'm starting with Reginald's coat.
It might sound a little strange, why would a coat be so special? The reason is, where it has come from and it's still here over 150 years later, in the British Museum to this day. I read a story on his exploits a while back and it mentioned a coat made for him, so it set me off searching. I was making a journey down to London and had to go and take a look round. A few hours of taking in this stunning place, I had no joy, so, on my return home and a few e-mails to the museum they came up with some photo's for me. Here is one to start things off. (right)
The coat was presented to the Museum by Reginald's adopted daughter Annette Broadbent in 1937. It is thought to have been made for Reginald by the local Indian tribes in Montana known as the Blackfoot people (below), using the skin of an animal. I'm going to guess Bison as they were abundant in North America at the time Reginald was there. The detail on the coat is brilliant and you can see close up on the photo's below.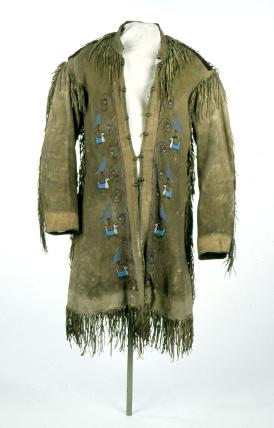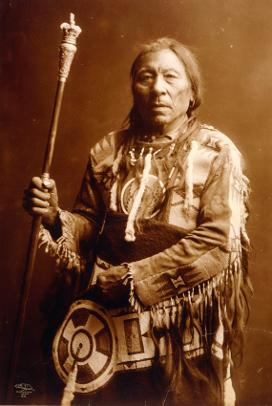 Chief Running Rabbit one of the leaders of the Blackfoot people in the 1860's